Development, establishment and application of photon-in/photon-out spectroscopy
To make full use of the powerful photon-in/photon-out techniques like high energy resolution fluorescence detected XANES (HERFD-XANES), core-to-core XES (CtC-XES) and valence-to-core XES (VtC-XES) with respect to our chemistry in the fields of sustainable processes technical developments are neccessary. They are related to the core part of the experiment – the spectrometer – and the sample environment – the measurement cells. In particular we are building up new spectrometer types with variable time resolution at PETRA III.
These projects are funded by the German ministry of research and education (BMBF).
Cooperations
Dr. Wolfgang Caliebe (DESY, PETRA III)
Contact
Inorganic Chemistry - Research Group Bauer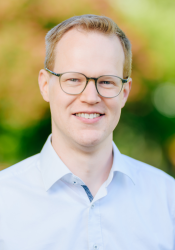 Office:
NW2.816 / …
Inorganic Chemistry - Research Group Bauer